See why educators from Vermont to Vietnam love Cubelets.
Request your free review kit.
How it works.
01 Complete the form, and we'll be in touch to verify your shipping details.
02 Experiment for 30 days on a risk-free trial.
03 Use the FREE lessons and resources on the Hub with your students to explore how STEM can come alive!
04 When you're ready, use the prepaid return label to return your Cubelets.
Terms and Conditions: Cubelets review kits are intended for Educational purposes only and are not available to resellers or consumers. This product is being loaned to you for trial purposes only. If the product is not returned within 60 days of receipt, Modular Robotics has the right to invoice your organization for the full amount of the kit. Payment will be expected within 30 days of invoice. The Review Kits are only available to educators in the United States.
Watch to learn more…
By harnessing their natural curiosity, Cubelets have helped thousands and thousands of children learn vital skills. More than just coding; Cubelets help teach foundational behaviors like problem-solving, persistence, and communication while building robots!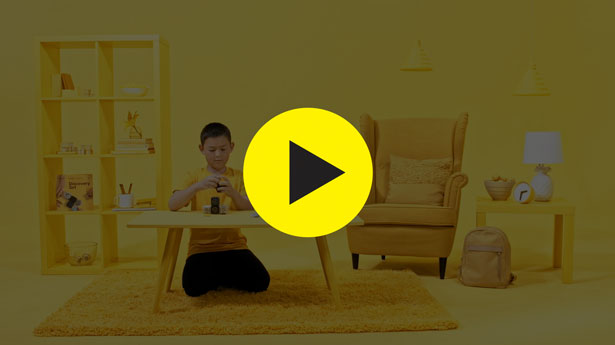 What can I teach with Cubelets?
Cubelets are little robots for teaching big ideas
Cubelets are used to teach everything from design thinking to engineering, collaboration, complexity, math, and more. Even advanced ideas like abstract modeling, systems thinking, and emergence can be explored with these deceptively simple robot blocks.
From coding to computational thinking
Cubelets robot blocks provide three distinctive ways to learn about computational thinking while progressively developing more advanced coding skills. They're the perfect tool for users of any skill level to build an understanding of how to solve problems with data.
Pre-K — 2nd Grade
Robotics Basics
Cause and Effect
Gross Motor Skills
Speaking and Questioning
Sorting
Sequencing
2nd — 5th Grade
Computational Thinking
Critical Thinking
Design and Engineering Basics
Network Basics
Collaboration Skills
Pattern Recognition
5th Grade +
Computer Science Basics
Coding Smarter
Parallel Programming
Systems Thinking
Complexity Basics
Design Thinking
Networks
Abstraction
Lesson plans
Explore over 50 free standards-aligned lessons and mini-units supported by Cubelets robot blocks. Lessons available for Pre-K through 12th grade.