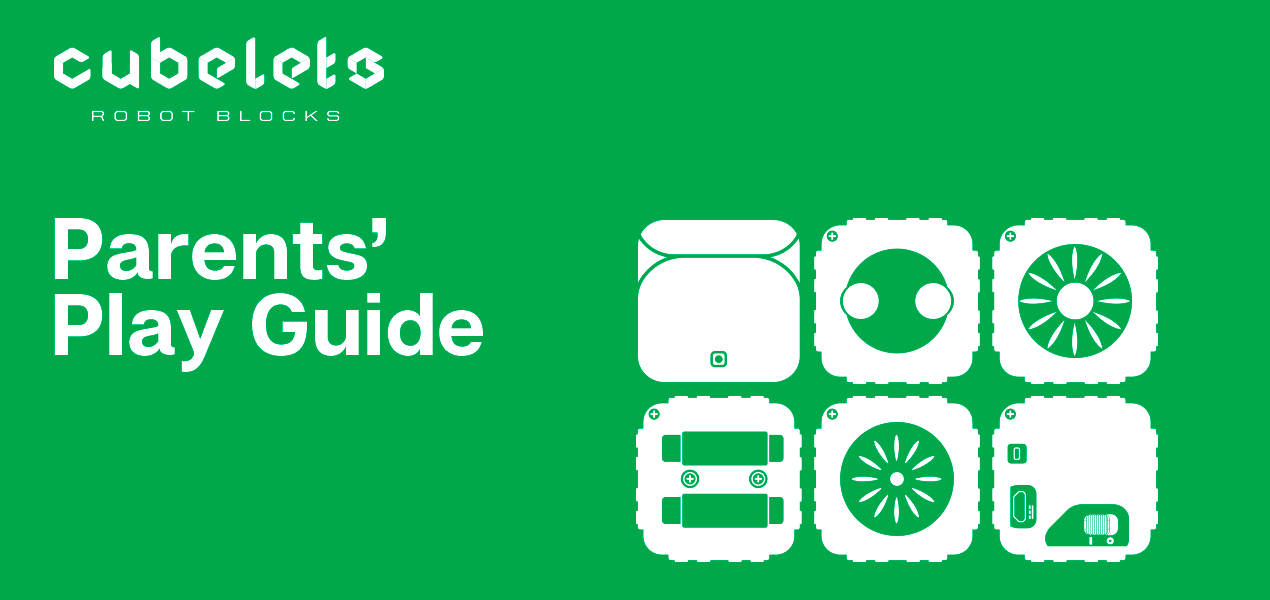 Cubelets Parents' Play Guide
The best forms of play are built on social interaction. Open social play is a great way to spend time together. But sometimes, playing with robot blocks isn't second nature, or their potential isn't immediately obvious. We built a Cubelets Parents' Play Guide to help you. It's free and available when you want to play!
Please enter your email to receive your free Parents' Play Guide. If you choose to share your child's birth month we'll send you a special birthday coupon when the time comes!
We're in the robot block business, not the personal data business. We promise not to sell or share your information.