Administrator Hub
Look-fors, standards alignment, progress monitoring, purchasing, warranty, and more. Built for administrators of all kinds.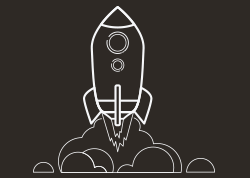 Administrator Resources
Use the button below to jump to a section.
Admin Resources
Helpful Cubelets guides for administrators.
Standards Alignment
A quick reference chart mapping standards to Cubelets lesson plans.
Standards Alignment
Administrator Look-Fors
Designed to help instructional leaders efficiently and purposefully observe Cubelets lesson in action.
Administrator Look-Fors
Best Practices
Check out these quick and easy tips for getting more our of Cubelets.
Best Practices
Progress Monitoring
Discovery the skills and tasks that are commonly observed in students using Cubelets.
Progress Monitoring
Training and Development
In-person or online, you can master Cubelets.
Professional Development
In Person Cubelets Workshops
Get more out of your Cubelets investment with Cubelets Workshops. Workshops are customized professional learning sessions designed to meet the goals of your organization. Earn credit hours and better align Cubelets to meet your needs.
Cubelets Workshops
Online training
Getting Started Guide
Whether you're a robot rookie or a robust roboticist, a quick tour of the Cubelets Getting Started Guide is a great way to hone your skills and get comfortable with your new ed tech tool!
Getting Started Guide
Cubelets Online Workshops (BETA)
Free, self-paced online training designed to help educators investigate and use Cubelets to build increasingly complex robot constructions.
Free Online Workshops
Help and Warranty
Online knowledge base, Cubelets FAQs, and warranty support.
Helpful Information
Knowledge Base
Practical articles and posts on the most common issues with Cubelets robot blocks.
Knowledge Base
Contact Customer Support
Tried the Knowledge base and still can't find the answer, have a warranty request? The helpful Customer Support Squad is happy to help. Click the button below to submit your request. We're around Monday through Friday from 9am to 5pm Mountain Time. Response time is usually within one business day.
Contact Customer Support
Learn more about Cubelets one year warranty.
Purchasing Options
Sets of nearly any size to meet nearly any need.
Multiple Student Groups
Packs of Cubelets designed to support an entire class of students working in small groups.
Individual Student Groups
The best choice for focused investments or circuit stations.
Individuals and More
Cubelets à la carte.
Grow, augment, or replace your Cubelets resources with individual Cubelets and accessories.
Shop Individuals